A Variety Of The Colors And Patterns
Attractive range of color shades beautiful as well as surface is shaped looks specific. It is a work-filled with exquisite precision of design team with experience of over 20 years through a glass excellent a surface to more than 40 kinds with the computer system provides an example nearby the most real before starting produced within a period of one month or less.
Structural glass is available in a variety of formats, including brass line, original remain value of beauty have long time. Brass black line give feeling classic and luxurious. Silver line shiny ultramodern
through plating process with modern electronics. Until get work piece has a perfect gloss. Durable to all state not reacting to weather over time, allowing easy maintenance and clean up.
Selection Of raw Materials With Good Quality
Select grade A teak wood with beautiful and durable every weather to produce the door. Tempered glass for maximum safety in use. Structure glass produced from Brass line quality. Strength before bringing all into the production process the modern form expert especially.
Manufacturing Process Of Insulated Glass
Step out of the air by the heat from the infrared light to prevent moisture and the inside steam. Using two Tempered glass splice before bring to sealed with a material called "Rubber Seal Tape". Making Glass is a vacuum with a total thickness of 20 millimeters can support high impact strength than ordinary glass 3-5
life-size, you can be assured of maximum security.
When you're visiting a showroom Visionglass you will feel the caring and friendly welcome to a showroom full of homely atmosphere that is both luxurious and relaxing for guests like you.
Service-Minded Visionglass
The heart of the service team "professional" is the main factor that makes Visionglass get the trust of customers and is recognized over the period of 20 years. The first step that you have to know Visionglass. You can feel the empathy and take care meet the needs of you professionally. You can choose from luxury glass and beautiful doors. In the specifically you like for your castle. In addition
THE FIRST IN CIRCLES DOOR OF STAINED GLASS
Things that make the Visionglass is the leading of door and Stained Glass. In addition to the quality of work and the service was excellent.
Vision Glass is committed to technologies be nonstop. As well as new design offers customers continuously and make sure that what you get from Vision Glass is to choose the best.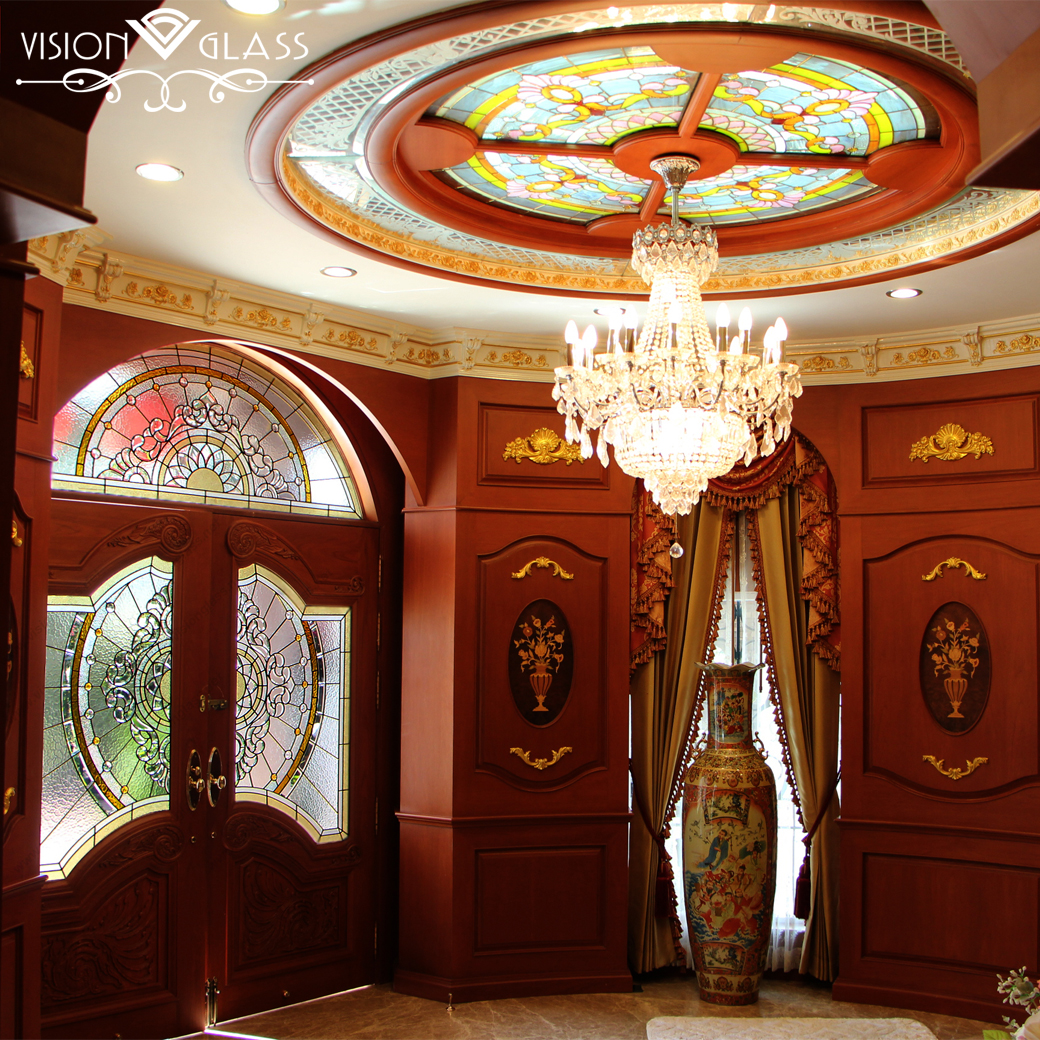 More than 20 years Visionglass earn the trust of customers throughout. More than 20 years Visionglass earn the trust of customers throughout. Whether a home and big projects ensuring visionglass understand and respond to all of your needs for sure.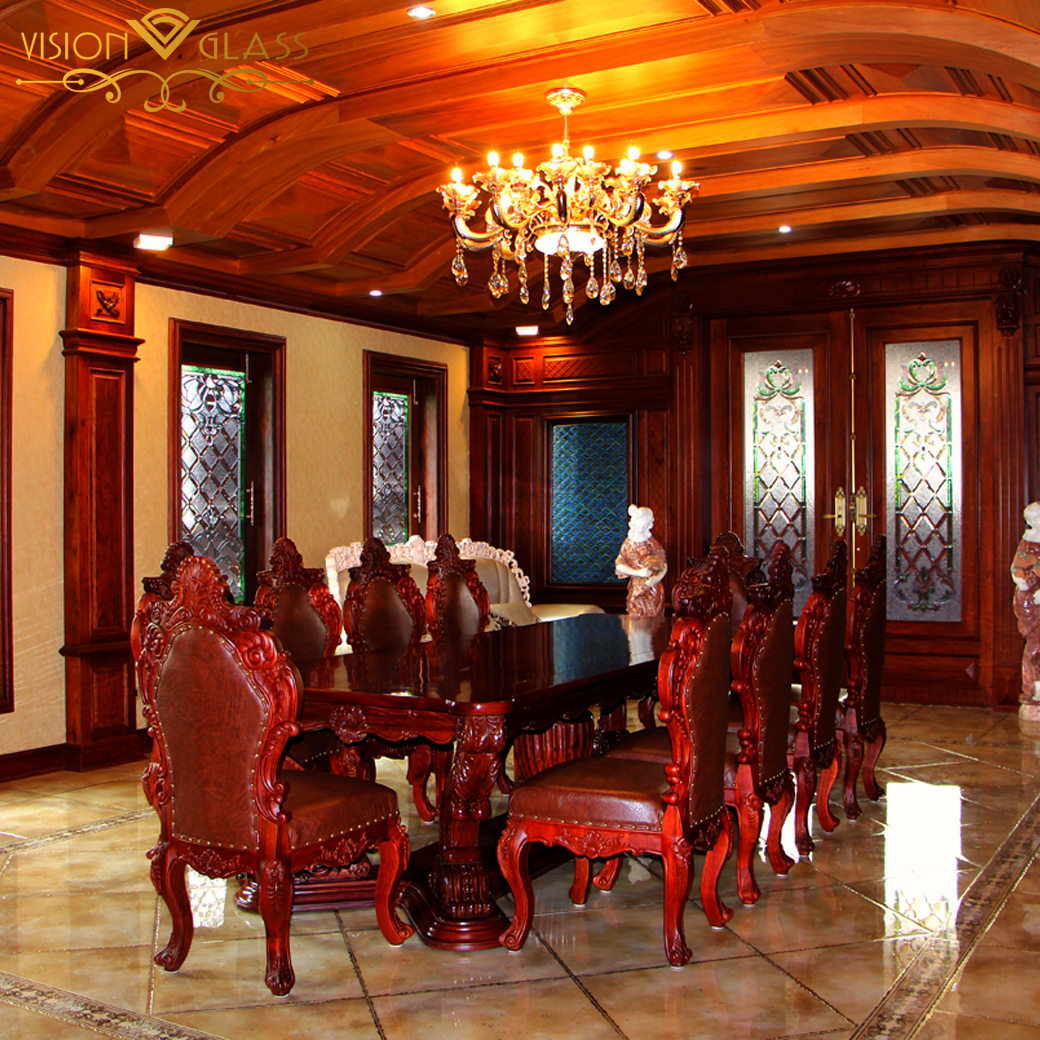 Visionglass meticulous in every step of production to get a luxury design with remarkable levels make a difference to a home at first sight with the beauty that is hard to refuse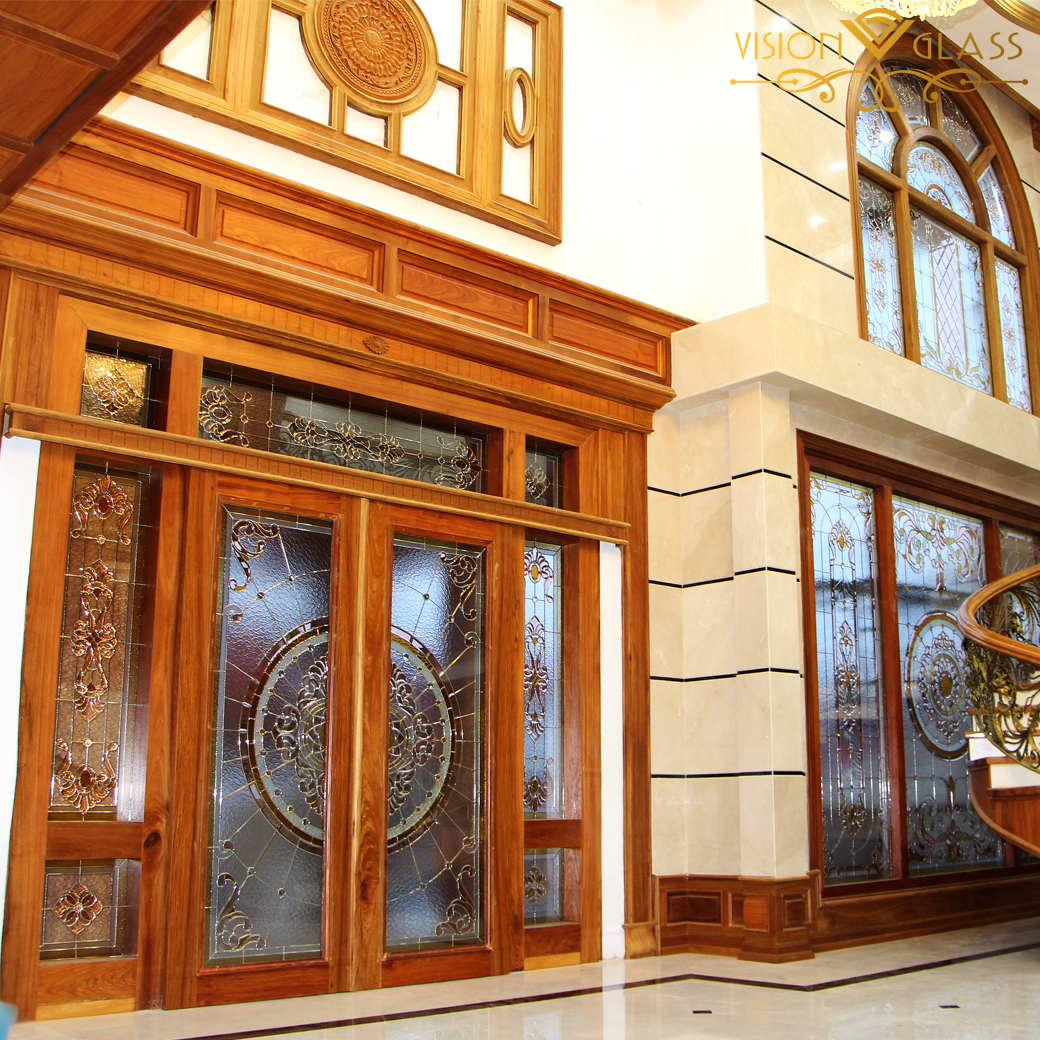 The experience of a team that understands the needs of customers, combined with dedication to research new things in order to obtain a perfectly beautiful within home. Visionglass is the leading beauty in the door and Stained Glass truly.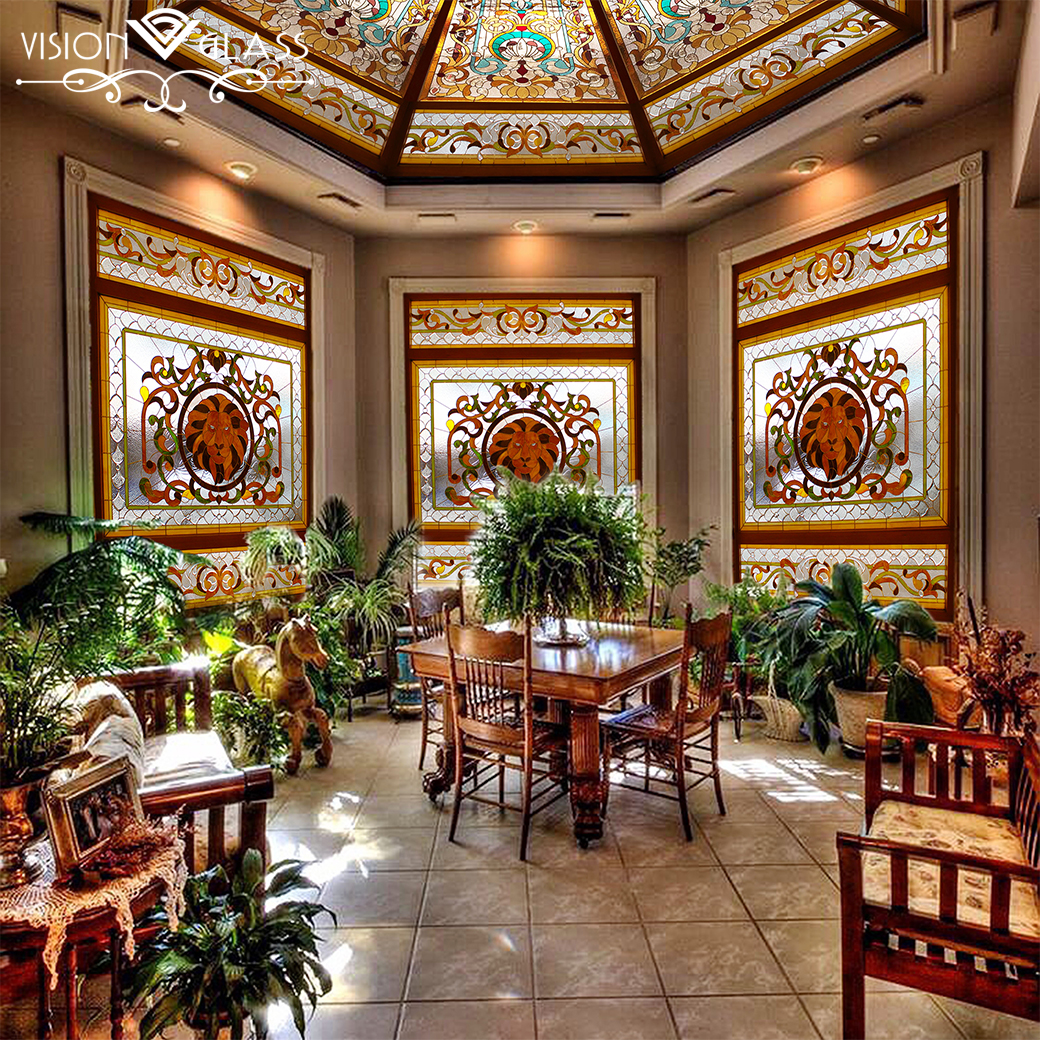 Because Visionglass attention to every stage of production, including the development of new technologies to support innovation including "energy saving door." focusing on the components of the door. The field of vacuum glass and sealing the transom with the rubber to reduce energy loss from air conditioning in the house. Including foam sheet Mega protection stains. To clean your doors every time.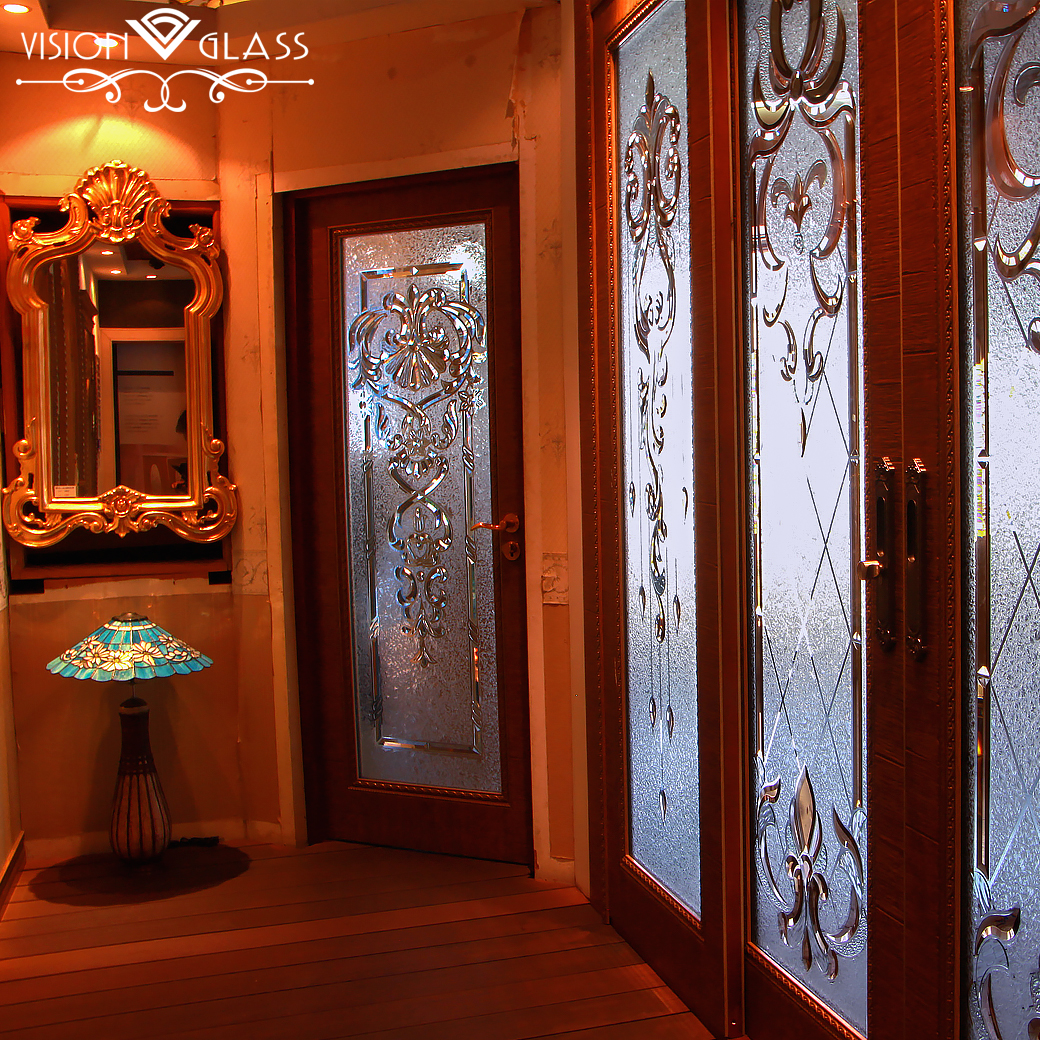 Because security is a major glass. Visionglass chose glass is stronger than ordinary glass up to five life-size over the Insulated Glass and when glass broken is broken into small grains like corn no sharp edges, thus reducing the risk of accidents as well.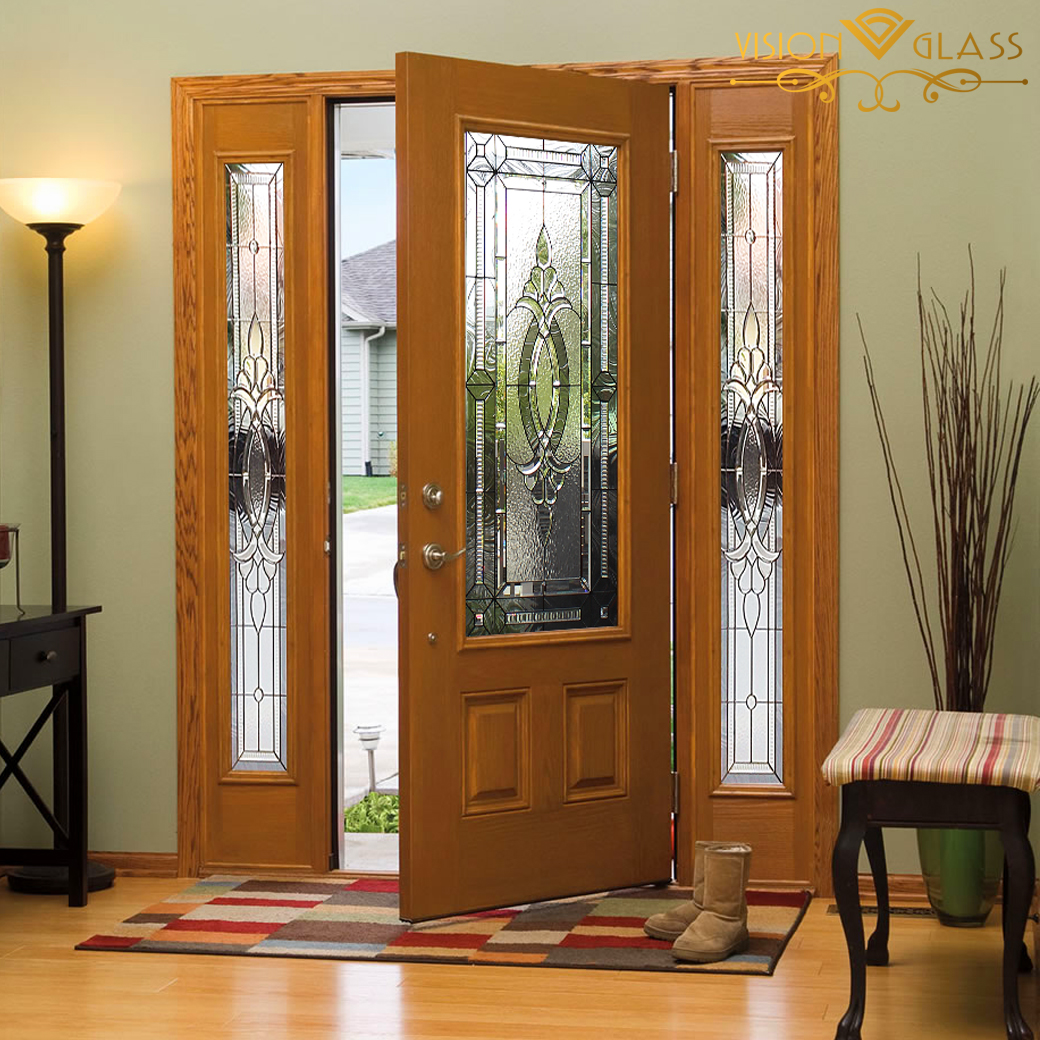 Just a first sight make you feel beauty of the perfect door. Stained glass from Visionglass with colorful unique and designs that stand out that you've been exposed truly.
STRUCTURAL GLASS STAINED GLASS TEMPERED OF VISIONGLASS. SPECIAL STRONGER PROVEN QUALITY AND SUPERIOR SERVICE BY YOURSELF
1 . Skylight airy, luxurious, Increase the brightness within home and energy saving as well.
2 . Stained Glass dovetail with Tempered glass and made vacuum system IG thickness of 20 mm.
3 . Hardwood frame 4 "x 4" stronger than typical frame.
4 . Real Teak wood Grade A dry humidity not more than 12% from the Ministry of Science (NSTDA.)
5 . Hinge protection unlatch burglar weight better than general hinges.
6 . Silicone grip Stained Glass with wooden doors throughout to prevent sound leakage.
7 . Brow added prestige, size 1 "x 2" larger than normal brow.
8 . Wood carving by the master craftsman (patents specific to Visions of Glass).
9 . Brass handles real Dummy (Coat PVD)
10 . Stained glass of Visionglass seal all the doors guarantee confidence.
11 . Bolts embedded in the door at the top and bottom.
12 . Installation with professional equipment.
13 . After-sales service.